RPI Fraternity House in Troy NY, main room. All trim on ceiling was completely stripped, sanded, and primed and painted. Drywall in ceiling was also repaired from water damage. We also repaired all walls (frat house go figure lol), primed and painted.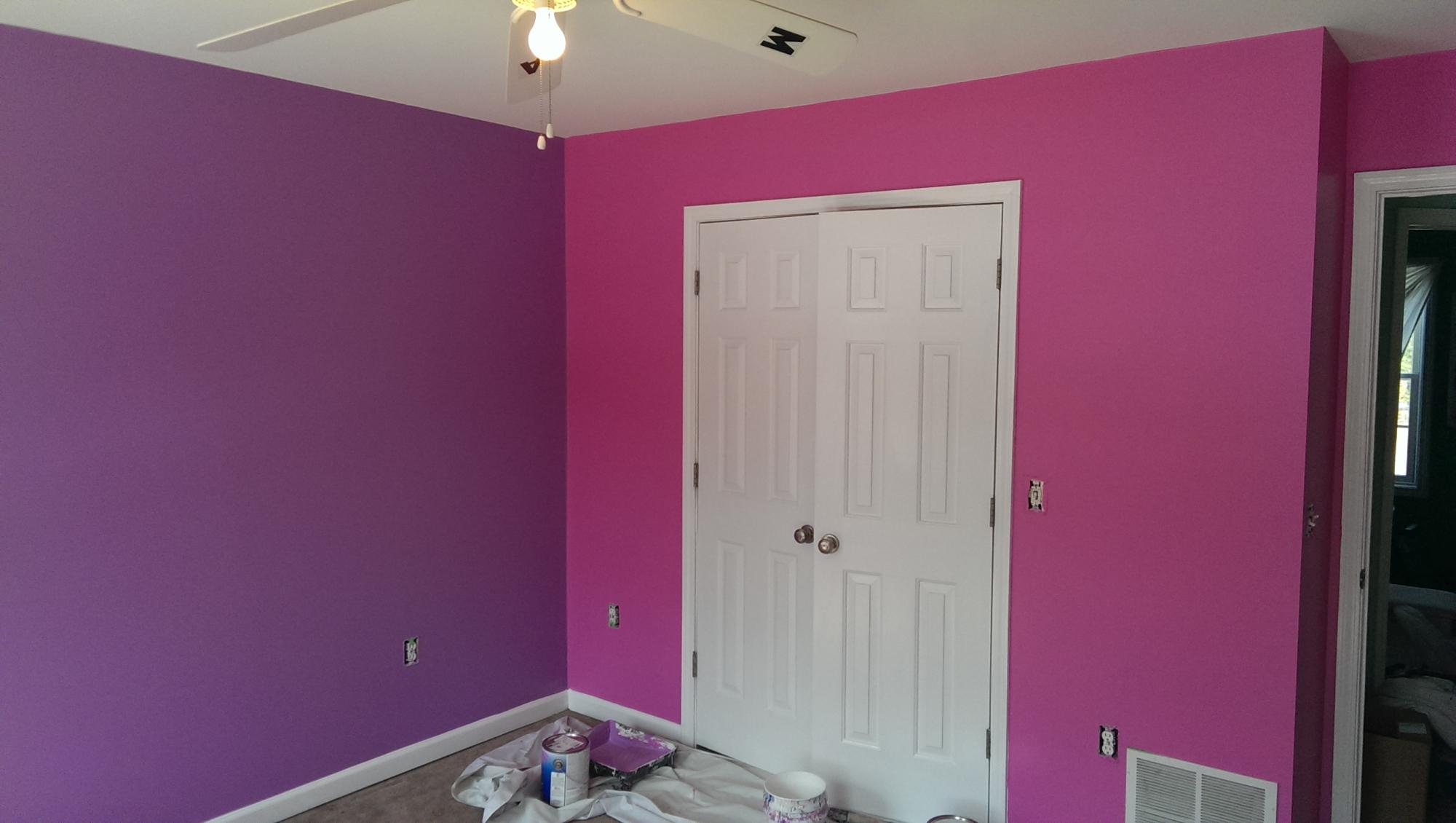 This is one of the rooms in an entire house we did. It was for a 12 year old little girl and mom let her pick the colors. Came out fantastic!
This is a local cross fit gym in Menands NY. We repaired all damage to 5 different areas in the gym. The clients picked, bold, and flashy colors that really popped!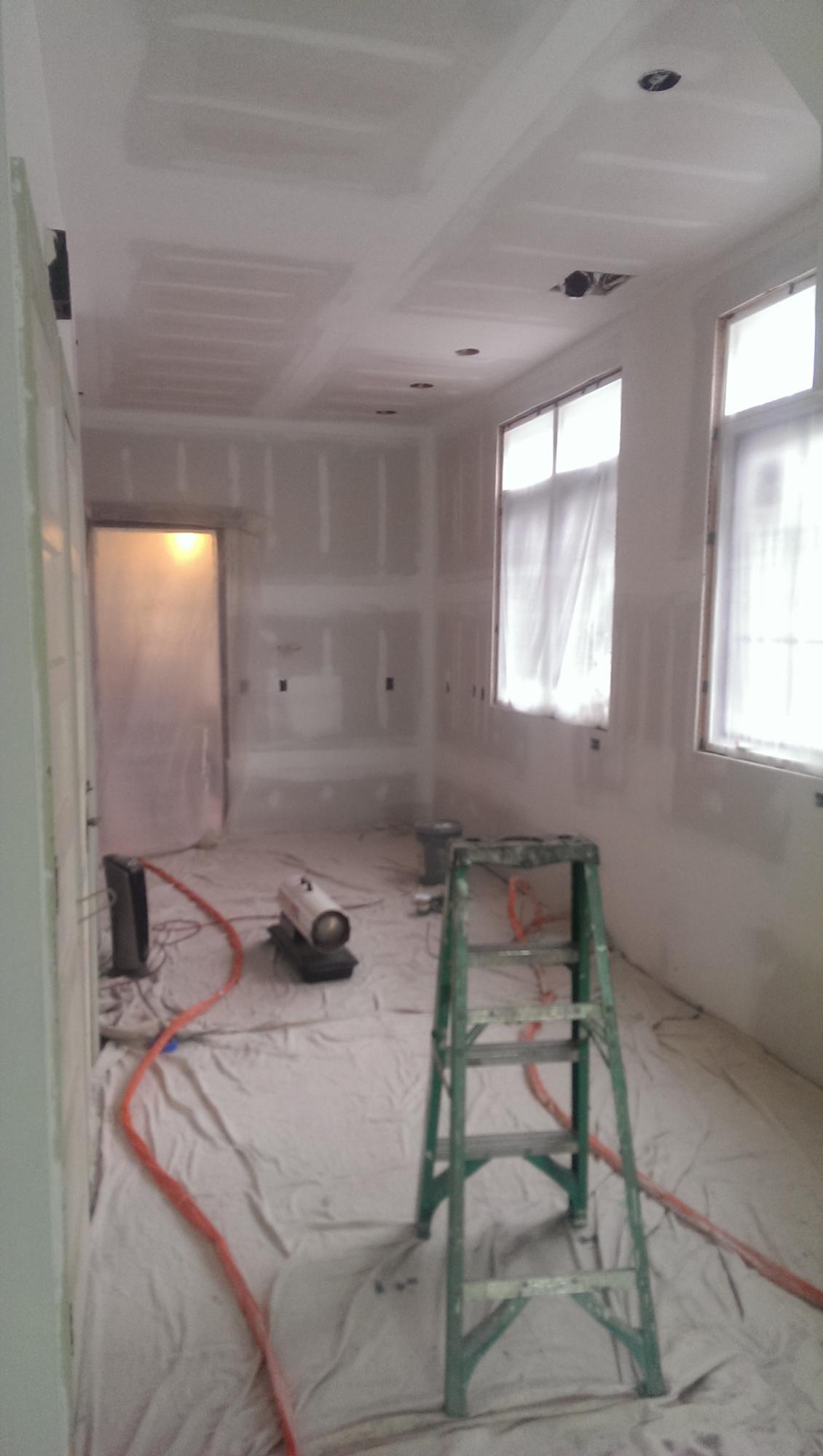 This is new construction, a custom kitchen on the right and a new locksmith store in Clifton Park NY on the left.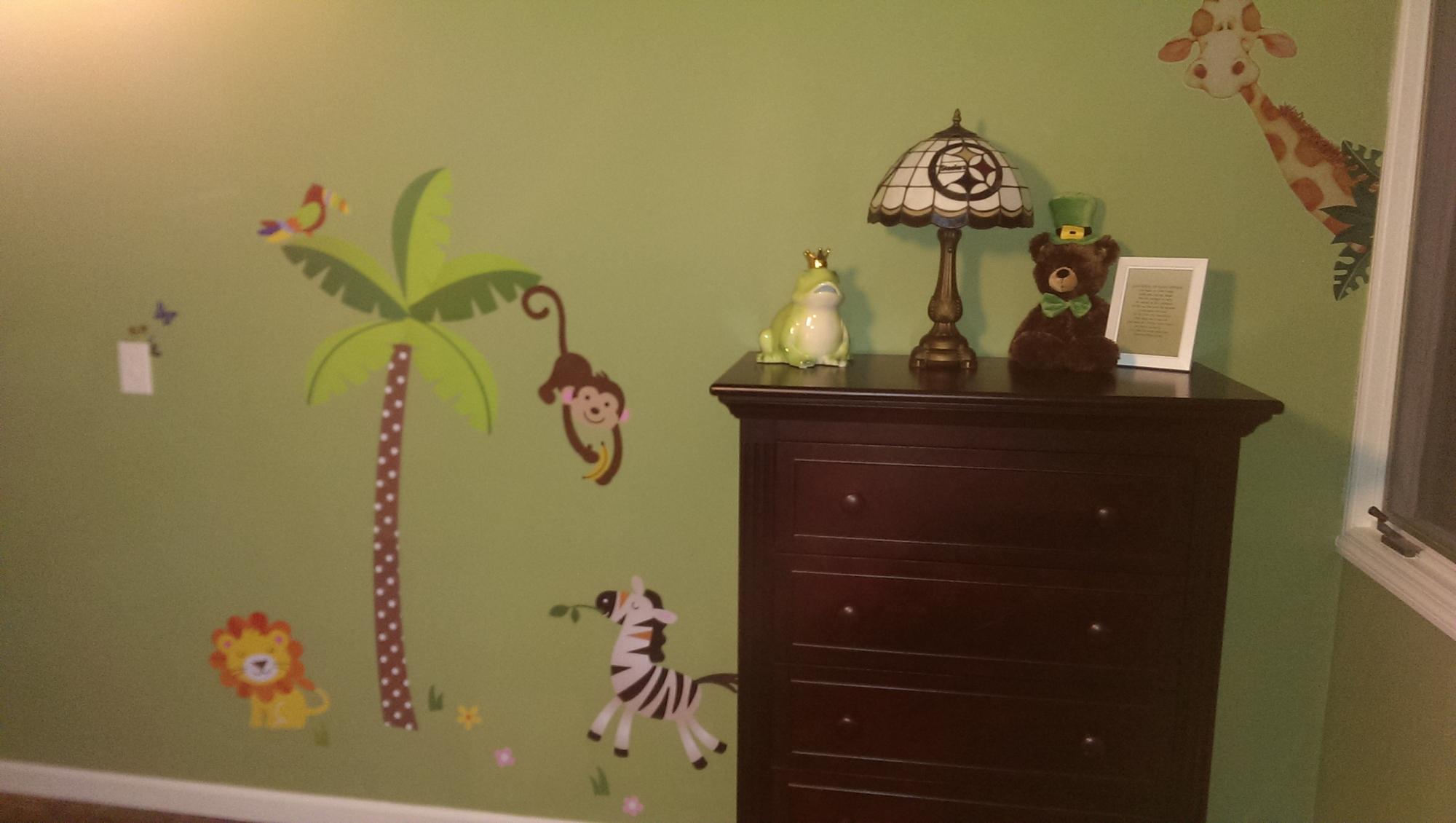 These are pictures of my sons room. We removed old wallpaper, skim coated all walls, prime, and painted. Refinished the hardwood floors, installed all new doors. The decals we added for the jungle theme, they are very inexpensive and removed very easily. The letters spelling his name were purchased. We sanded, primed and painted them with a fine finish sprayer the Tri Color (colors of the Irish flag). We also installed all new trim and 6" crown molding. We love helping design childrens rooms!
THIS PAGE IS STILL UNDER CONSTRUCTION MORE PHOTOS WILL BE ADDED SOON. HERE ARE SOME RANDOM EXTERIOR PICTURES
This is a home on Grand Street in beautiful downtown Troy NY. The owners chose a bold body color and some great accent colors to really make it pop! LOVE dramatic color changes!
This beauty is located in the Mountain View Area of Troy. The place was scraped, sanded, 1400 linear feet of siding relaced as well as a good amount of trim. All bare wood and spots were completely primed and 2 coats of Sherwin Williams Finish was applied. The shutters were all sprayed a gloss black finish.
BELOW
This is an aluminum siding house located in Troy Ny. The house had lots of oxyidation, rust and mildew stains. We did a thorough cleaning our team began our magic!
DURING PICTURES (completed will be posted soon)